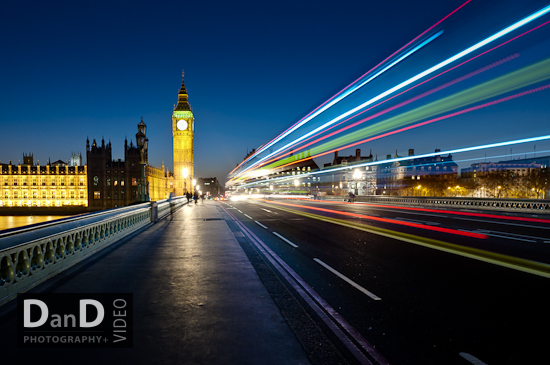 Not done a blog update for while, so here is a very brief taster of a recent project I've been working on for a client. "Project London" I'm imaginatively titling it, and the shot above is one from a set I took on my first evening of arrival to our fair capital city.
I spent 6 days covering most of the major 'iconic' London sites as per the brief, so it was quite a challenge on brain, body and shoes. The final images will end up as large format acrylic panel prints on the walls of the new London UCH Macmillan Cancer Centre  – the UK's new and most advanced cancer facility, opening at the end of April.
I'll try to do some proper blog posts of the trip with lots more images and details over the next few weeks for anyone that's interested, but for now I'd better get back to work and edit some photos…
Ta for now.
by Dan Dunkley
Post Tags:
Browse Timeline
Comments ( 2 )
Add a Comment