After launching my shiny new dedicated architectural photography website a few months ago, my original main site started looking at me with doe eyes. Although I still like(d) it, it's not had a refresh for at least 5 years, so it was overdue really.
A website re-design is always way more work than you think it's going to be. Not a huge amount has changed in terms of main content and images, but the back end, front end and general design have all had an overhaul. A big move is that for the main body of the site I've finally ditched Flash. As someone who worked in web design (a looong time ago, when it was fun) I've always liked Flash from a 'designy' look and feel perspective. But, from an SEO and usability point of view it's not the best, so it finally had to go and HTML5 is now in its place. Although still full screen image driven, to best show off my still photography, the main body of the site now has a more white and whitespacey design for text content and the navigation bar, which has also shifted to the bottom.
The biggest change is the completely re-worked and re-designed front end or main 'landing page' at https://www.dandphotography.co.uk. This is now a 'responsive' design that fits to any screen size on any device, and is content driven (hopefully) providing a good summary of what DanD Photography + Video is all about.
> Head on over to https://www.dandphotography.co.uk for a look.
I recently had the pleasure of photographing part of the Great Exhibition of the North up in Newcastle for an architectural client who designed the Which Way North interior 'takeover' of the Hancock Museum.
Amongst some prominent exhibits on loan was Damian Hirst's 'Heaven 2008-2009', one of his infamous floating shark in formaldehyde pieces. It's an impressive thing to see in the flesh, and from a technical point of view a nightmare to capture photographically (at least head on – being primarily an architectural photographer I wanted to get some symmetry going on).
The difficulty was mostly due to a myriad of reflections/ refraction that glass + water produce, so excluding myself, my equipment and everything going on behind me from showing in the photos was pretty much impossible. However, with a spot of delayed shutter release, side stepping out the way, and a judicious amount of post production I managed to grab a few frames and produce a final image I was pleased with.
> See this photo larger, and more from the exhibition here
> See other art, exhibition and gallery portfolios on my new architectural website here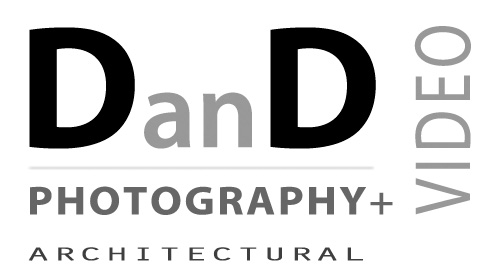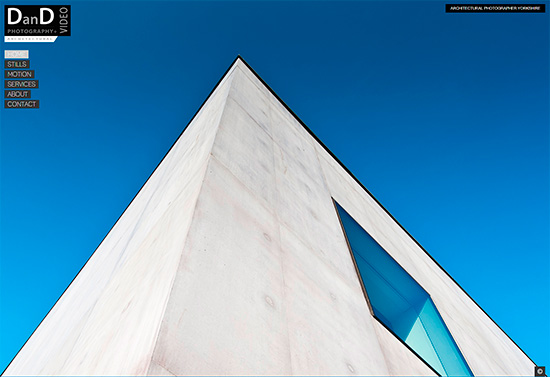 Sound a trumpet, bang a small gong, break open a bottle of fizzy K cider if you must. My NEW DEDICATED ARCHITECTURAL WEBSITE is finally launched and live. Not many blog updates on here for a long while, but amongst other things (life, death, horror and a few good things) I've been mainly working on architectural and interior photography assignments for quite a while now.
Architectural photography, interior photography, timelapse photography videos and even aerial drone work in the not too distant future are now the main direction of DanD photography.
My old website is still trucking along but my new dedicated architectural photography site has a host of new images, architectural portfolios, projects and content so head on over to:
https://dand-architectural-photography.co.uk/
and enjoy….
DanD photography + VIDEO | ARCHITECTURAL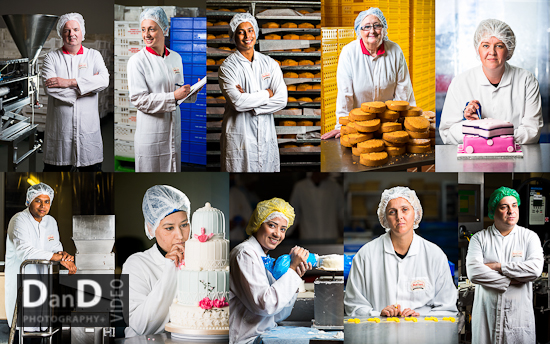 Some final images from a recent large photography project for a commercial bakery, that supplies all the cakes and any sweet treat you can possibly imagine for Marks & Spencer across the UK. These are just a selection of some 40 or so shots that were reproduced as large format acrylic panel wall art that's now up on display across the facility.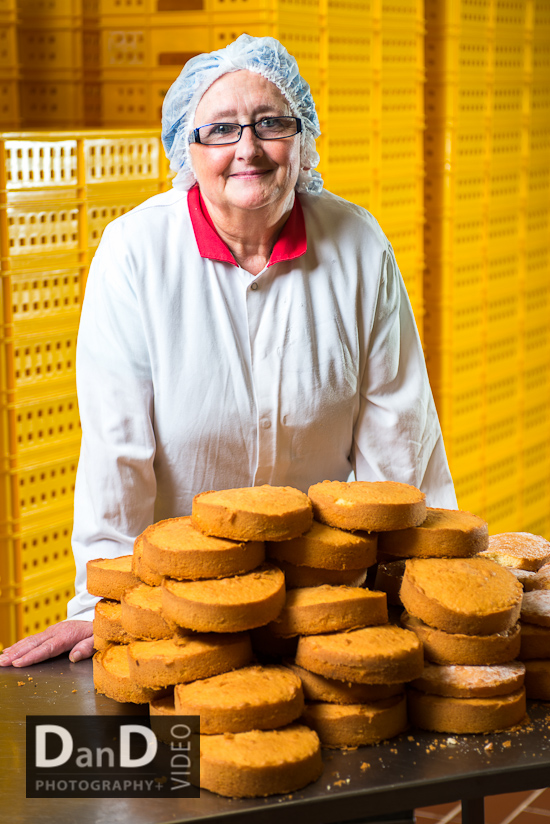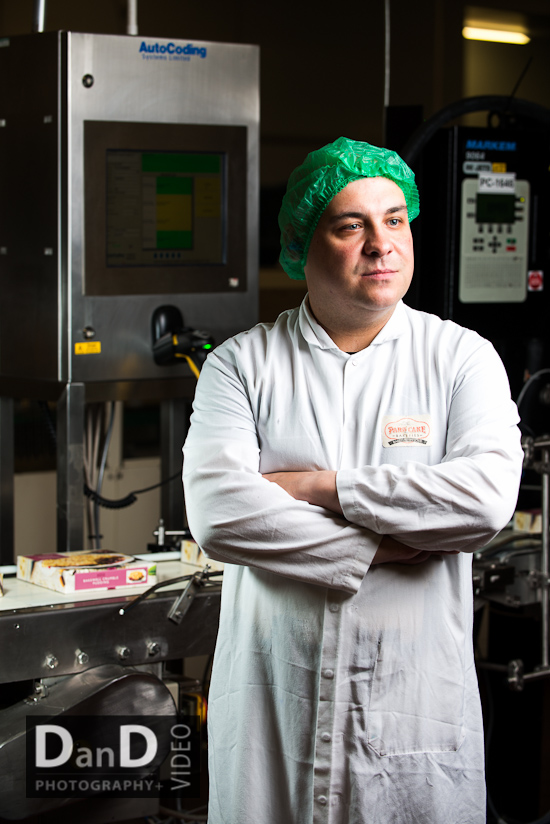 by Dan Dunkley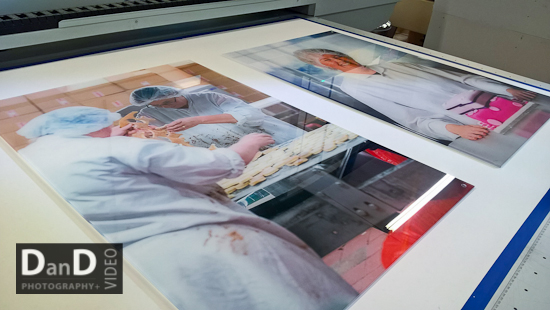 A quick still of some large format acrylic panel prints coming hot off the print production line. It's for one of my latest projects I'm imaginatively titling Project Cake. 40 of these specially commissioned  6sq ft pieces will be up on display in a big northern industrial cake factory, some time soon. Look out for a future blog post for more details…
by Dan Dunkley
A short promotional video for a Manchester based housing client. This project, recently completed,  involved the total strip out, renovation and extension of a suburban commercial property over the course of a year.
The video features a mix of traditional filming, short term timelapse photography and long term timelapse photography from 4 fixed cameras, 2 external and 2 internal.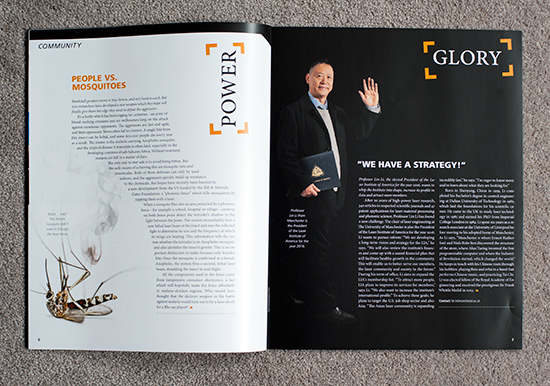 A recent editorial photography assignment in Manchester tasked me with capturing Professor Lin Li, the newly elected President of the Laser Institute of America. He's actually based at Manchester University, so not much glamorous travel was involved for this one.
It's funny how clients often have a very different idea to a photographer of what might make the best picture. Prof Li works with lasers, so I immediately got a bit giddy at the prospect of what might be involved, and the scope for some potentially great photos with various off camera lights beckoned in my imagination (if you're a photographer reading this you probably know what I mean). However, the final brief was to mainly capture the subject walking and waving to camera, against a plain-ish backdrop so he could be cut out in post and placed on a black background. So we ended up with the shot you can see in magazine above. Not the most exciting picture in the world granted.
You might not think it but it was actually very challenging to achieve this shot in the location we had to work with,  and it's exactly what the client asked for so they were very happy with it in the end. Happy client = happy photographer.
I wasn't going to leave it at that though. This man works with lasers. And robots for god's sake.  So with the limited time we had I stuck Prof Li in front of the biggest bit of sciency equipment we could access on the day and went to my trusty bag of speedlights and coloured gels to pull off a few more hardcoresciencepics, and here's one below. Personally I'd much rather have run with this one, but there you go…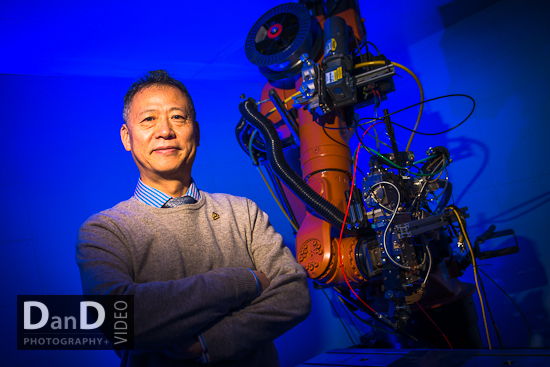 by Dan Dunkley
Architecture + Detail Magazine
A few shots / scans from an architectural photography assignment that gathered some interest from A+D Magazine who licensed them for use in their latest edition, out now.
The original assignment was for Keppie Design with my images capturing external and internal aspects of  their innovative pathology labs project at The Royal Wolverhampton Hospitals NHS Trust.
You'll be able to see more images in detail from this assignment on my new dedicated architectural photography and video website launching soon at:
www.dand-architectural-photography.co.uk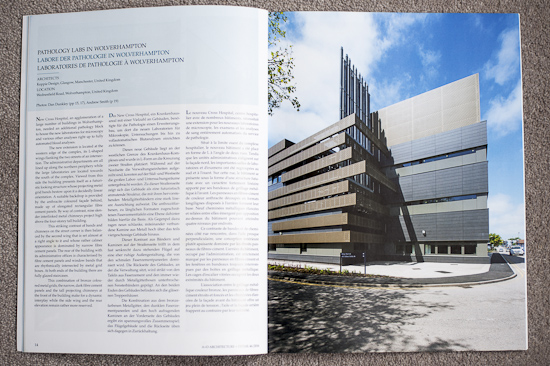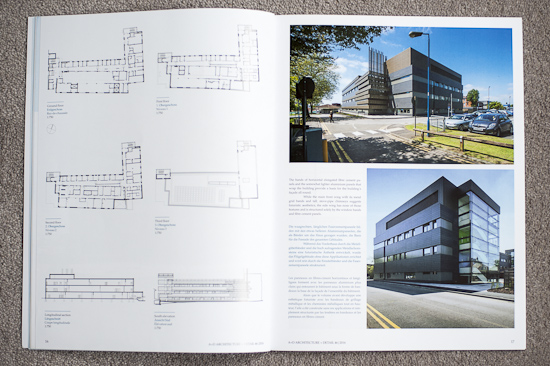 by Dan Dunkley
Paul Tam. 1968 – 2016
One of life's rare, kind, beautiful people. I'll miss you bud.
Dan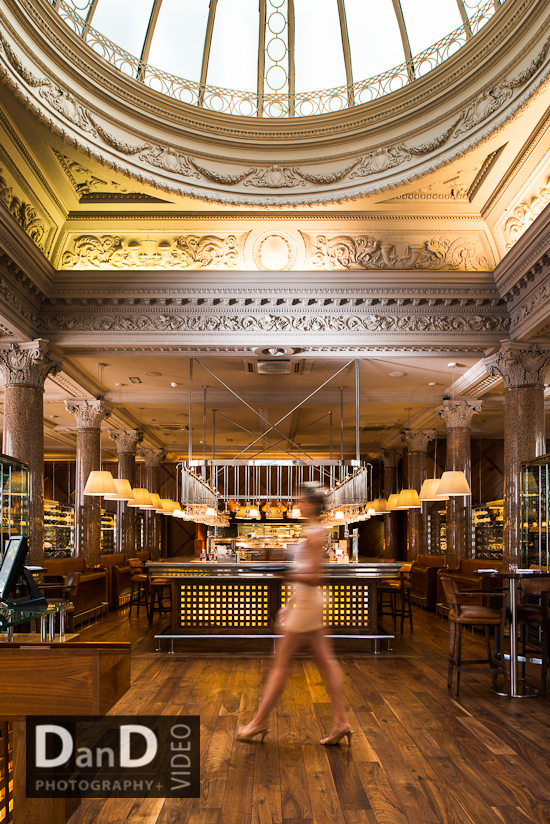 Images from an interesting recent architectural and interior assignment in Liverpool. The client was a property developer and the two locations involved were very different indeed. The image above is from inside an ex-bank, now a grade II listed building housing a restaurant and accommodation in the heart of the city. The image below…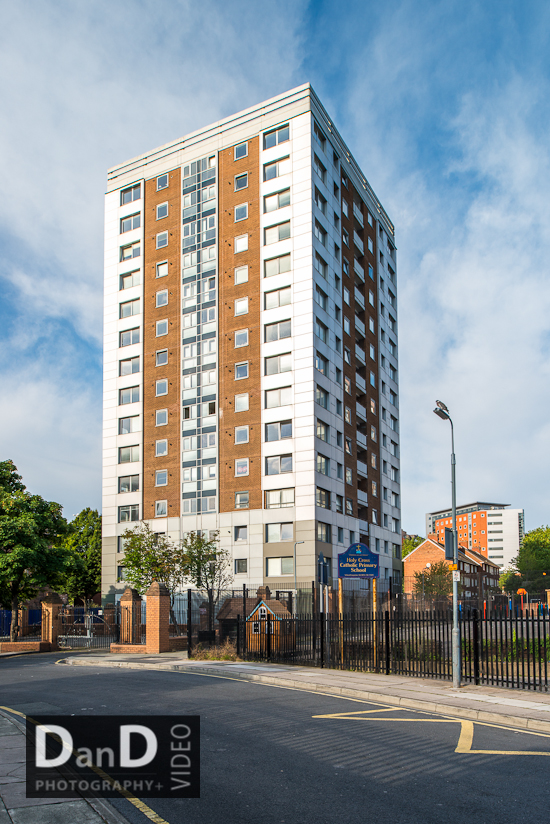 …is an ex council block, now being refurbished and mainly used for student accommodation.
These are just a couple of many shots from the assignment, look out for these in detail and more soon on my new dedicated architectural website. My favourite shot from the assignment is the one below. Unfortunately here on my blog it's only 550 pixels wide so it's done no justice whatsoever, but there you go. This was taken from the top of the tower block above at dusk on a miserable rainy evening. It's 7 shots stitched together in post to create a huge panorama of the Liverpool city skyline. The amount of pixels and sheer detail in the full size image is immense, and you'll just have to take my word for it that it looks bloody fantastic…

EDIT: you can now see a larger version on my main website here