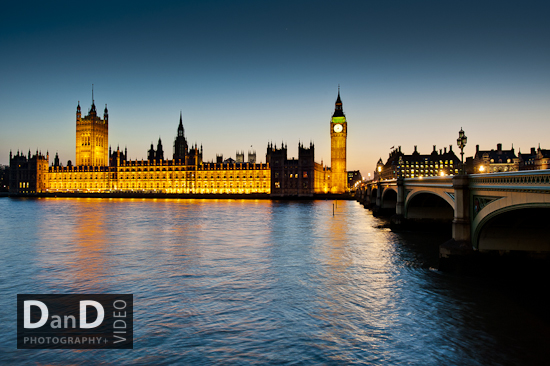 Here's the first proper update from my 'Project London' assignment. As mentioned in my previous blog, the brief for this week long project was to capture the iconic London sites for large format wall art prints in the newly built and soon to open UCH Macmillan Cancer Centre. For my first evening of arrival I had planned to get some decent low light shots. Staying in a hotel on the south bank, just a (long) stones throw from the Thames, the Eye and HP I thought I wouldn't venture too far from home to begin with, so here are a few picks from day 1…
Day 1
Location(s): Westminster bridge and around
Targets for the day: Low light shots of Houses of Parliament, London Eye, Westminster Bridge
As the light was fading this would be the best time to capture the Houses of Parliament from the opposite bank so the shots above and immediately below were just as the sun had set, between twilight and full darkness…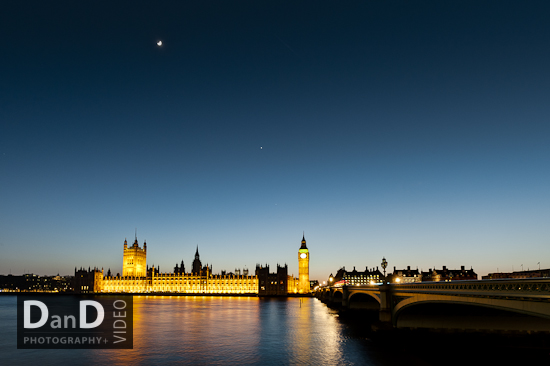 The shot above is ultra-wide, 14mm on a full-frame D3. I wanted to capture mostly sky for a more epic feel here, so had to angle the camera upwards a fair amount. There's therefore a lot of perspective correction in post going on in the above, but I think it works.
Fully dark now, onto Westminster bridge itself. I'd had an idea planned before the trip to try and get some long exposure light trail shots from passing traffic with big ben and the Eye in the background, so sturdy tripodded up off we go.
(Also, just an aside – I'm sometimes self-conscious taking photos in busy public places, and can be a tad wary when getting my gear out at night in Manchester and the like. I'd also been worried about using a tripod in busy public places and already had my "f*ck off please officer" speech prepared for anticipated interference from local plod and/or the plastic pseudo police. Don't know why I'd given it a seconds thought though to be honest. I must have been one of about 20 photographers that evening (not counting every happy snapper tourist!), many with tripods and the like and even a couple of groups filming on DSLRs and portable lighting rigs. I think things have relaxed in the last couple of years when it comes to assuming anyone with a big camera must be a terrorist. About time.)
Back to business. Some long exposure shots standing on Westminster bridge itself. Light trails from traffic (when it played ball) on some…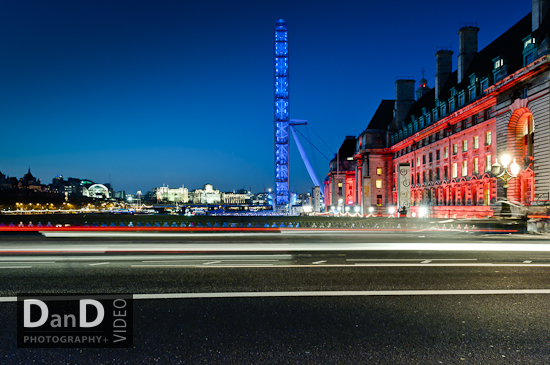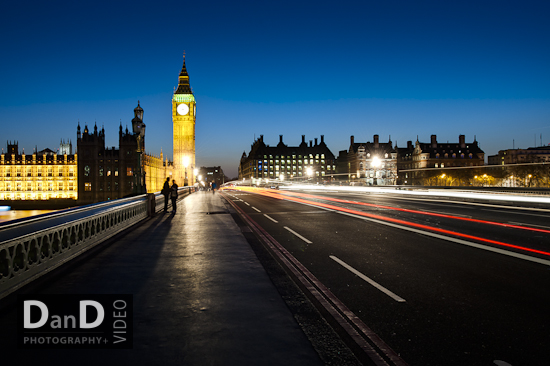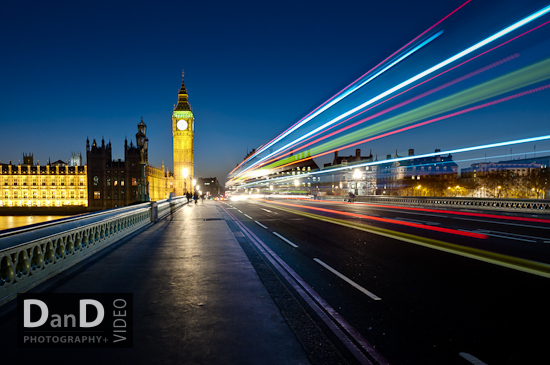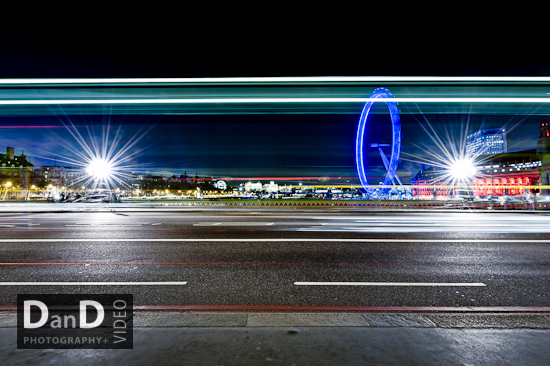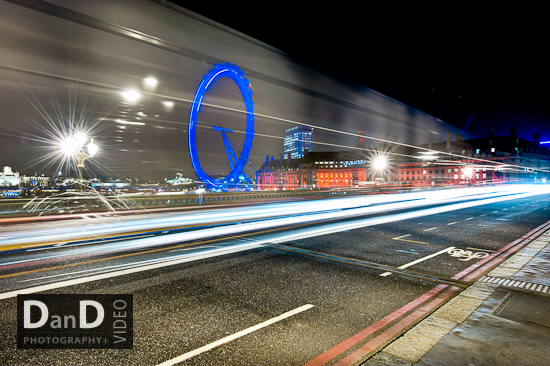 Also on my hit list were red London buses (guilty – no originality for this assignment!) The shot above is less looong exposure, just enough to capture the dynamic movement a bit.
So that was day 1 done and dusted in a nutshell (not really a day, more an eve). Stay tuned for day 2.
by Dan Dunkley
Post Tags:
Browse Timeline
Comments ( 3 )
Add a Comment