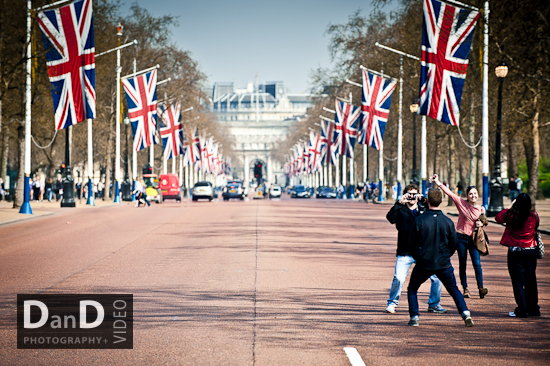 As it's nearly Jubilee weekend I thought I'd post a quick shot from my recent 'Project London' series (which reminds me I need to write part 3 soon – part 2 here, part 1 here).
I love this shot of the Mall, partly for the Union Jacks and the whole 'isn't Britain bloody great' thing, but mainly as  I managed to capture some people larking about pulling shapes too. The chap half squatting went on to full 'planking' in the middle of the road which was quite amusing. Didn't snap that though unfortunately.
On a side note, this is my third blog post in as many days. Most odd for me. I think I need to have a lie down now.
by Dan Dunkley
Post Tags:
Browse Timeline
Add a Comment